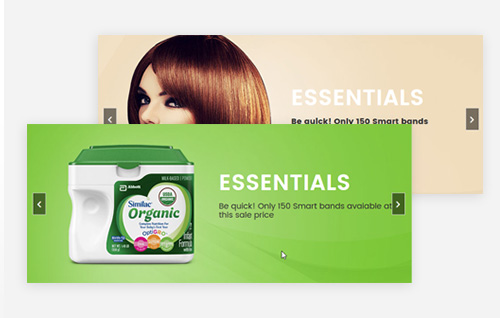 Touch Optimized Stunning Slider
With this food Magento 2 theme Ves Global, you image sliders are optimized for touch drag n drop. Thanks to this, your customers will have an amazing shopping experience on your site.
Ajax Search and autocomplete
Ves Global Magento 2 Premium Theme comes with the easiest and flexible way for the visitor to quick search and find what they are looking for.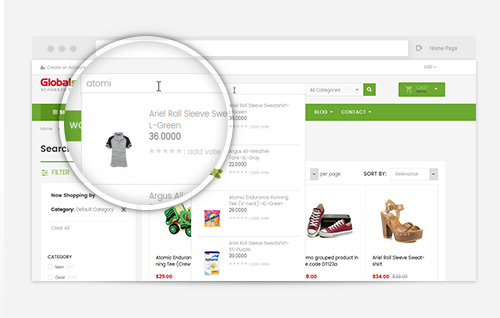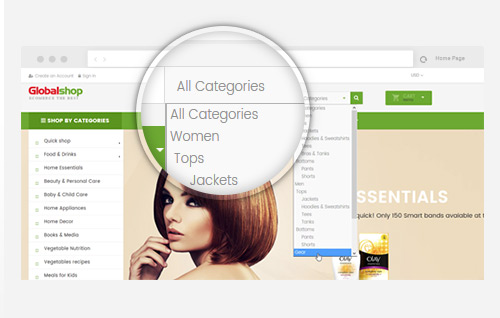 Search By Category
Besides Ajax search tool, you can let your customers search product by several categories in Magento 2 Supermarket Theme
Dynamic Vertical Menu
Vertical menu helps you showcase dynamic left menu in very beautiful way.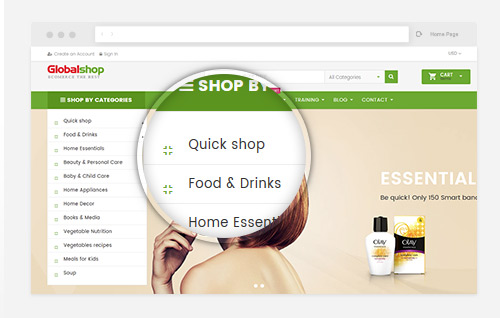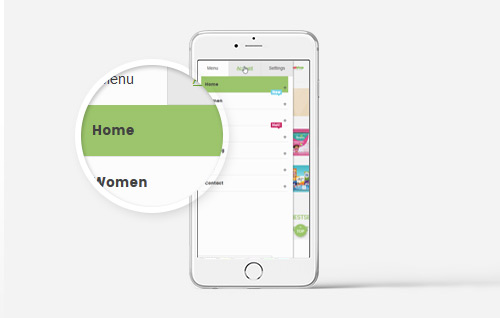 Off Canvas Menu
Nowadays, going mobile is a must for an e-commerce website. Mobile off-canvas navigation menu is one of the best solutions to showcase mobile menu style at it's best.
Food Magento 2 theme with Popup Login
There is a nice popup that appears when customer login your site.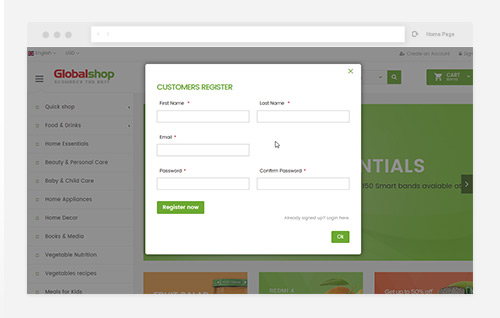 Ajax Add To Cart
Ajax Add To Cart Button let your customer add to cart from homepage, product list, detail, cart page without interrupting the shopping process.
Auto Update Cart Quantity
Add a +/- button enable the customers to change the quantity in cart instantly & effortlessly.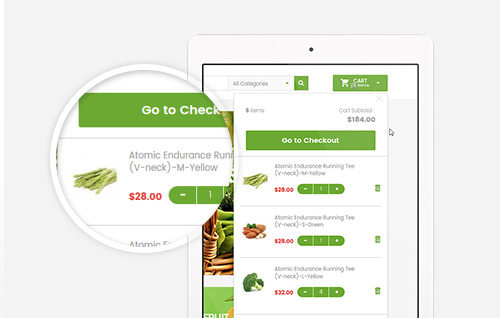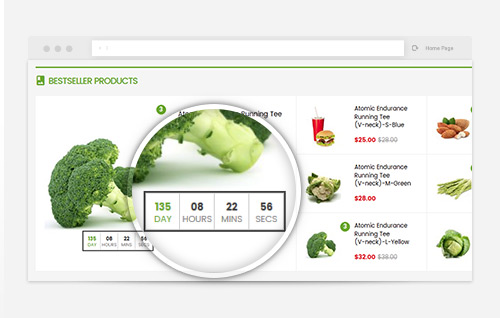 Hot Deal with CountDown Timer
Let's draw visitor attention at the first sight. With Ves Global, your deals will be shown at it's best. Hence you can attract and make them desired for your products.
Nice "Contact Us" Page
Ves Global comes with Nice Contact Us Page together with site map, contact info and contact form.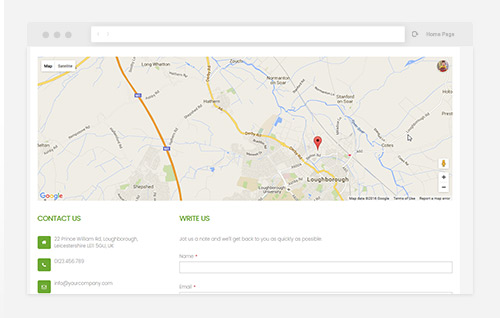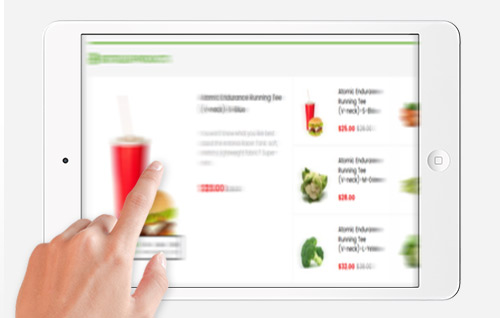 Touch Optimized Owl Carousel
No matter what devices your shoppers are using, they can drag/drop to find their favourite items fast and efficiently.
Fast Checkout
With our food Magento 2 theme, you can get better conversion rate, our fast checkout provides the best checkout experience to the customer.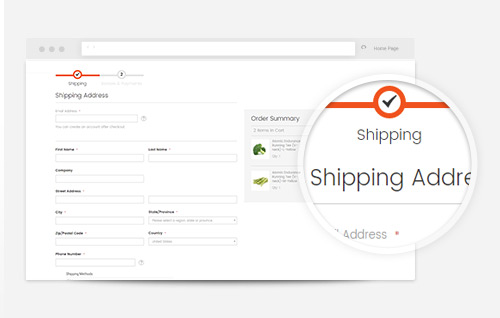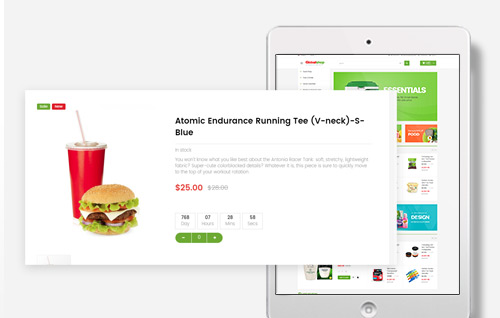 Nice Product Quick View
Product Quick view makes your site easier and faster to access to product info without going back and forth to product detail page.
Enjoy Amazing Customer Experience With Us
What customer experiences you really want to get? happiness, sadness, joy, fear, interest, anger, or trust? Coming with us, you will get the most enjoyable and real fantastic customer experiences. Our dedicated support team always here to help if you have any issue.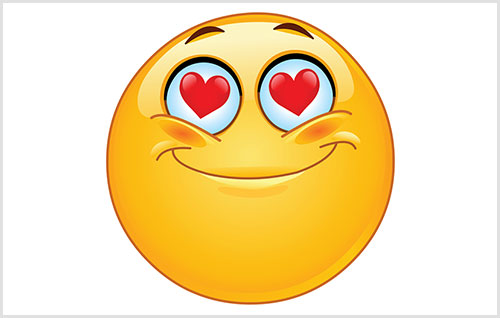 Compatible with Best Magento 2 Extensions
Last but not least, Ves Bicomart can work well with the most useful Magento 2 extensions. To make your website perform with more incredible and advanced functions, you should get those modules separately.
Best Magento 2 themes for Magento 2.3.x
Have your online store been upgraded to Magento 2.3.x yet? Those themes are compatible with Magento 2.3.x and would be perfect for your website.
This Theme Has Everything You Need