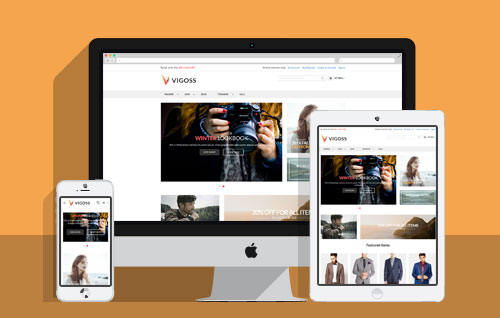 Responsive Magento 2.0 Theme
Ves Vigoss is created to continue our responsive magento 2.0 theme collection. Hence it will work responsively and smoothly on any kind of devices
Image Slider
The image slider allows you to customize the slider to look exactly as you want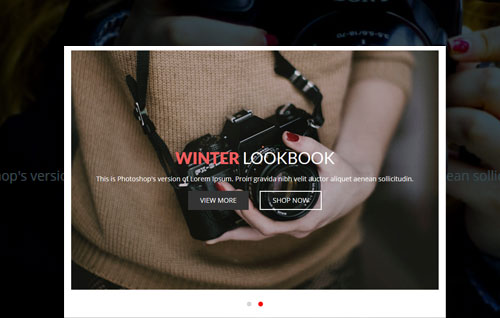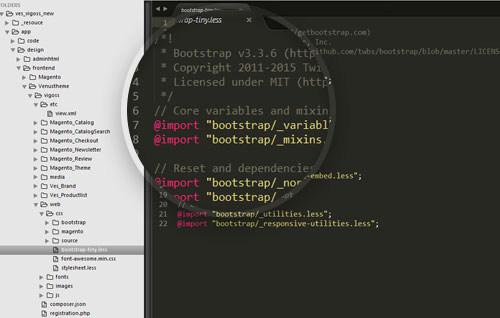 Combine with Bootstrap 3.x Layout Components.
Comes with Bootstrap 3.x. It is easily and efficiently to scales your site responsively from phones to tablets to desktops.
Off Canvas Menu & Header Link
Also, Ves Vigoss comes with responsive off canvas menu. The off-canvas navigation menu is one of the vital solutions for store on mobile today.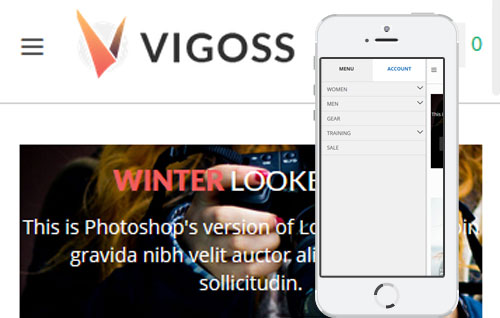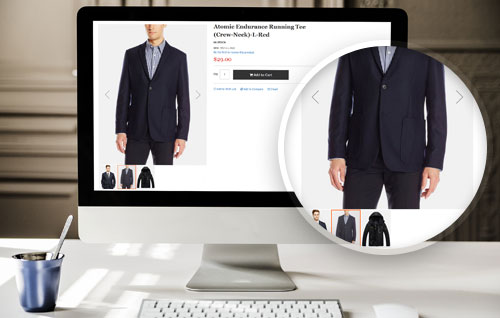 Gallery image in product page
Now you can create a photo gallery of your product pictures and showcase them attractively
Intuitive and easy to use Admin Panel
With modern intuitive tool, the Magento 2 theme truly empowers merchants to manage their business easier, faster and smarter.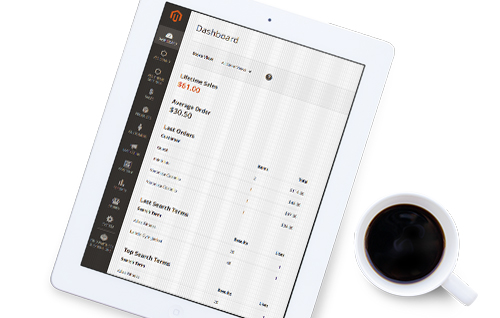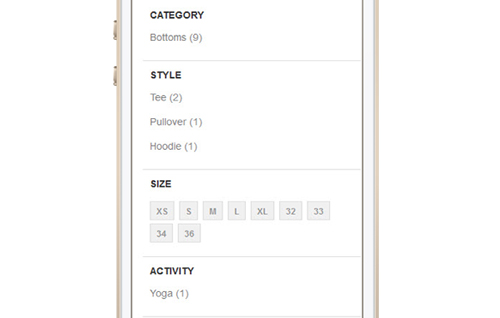 Fast Layer Navigation & Filter By Price, Color, Category, Size
These useful features help you create a more meaningful, interactive experience for your user.
Checkout Improvements
Now you don't need to purchase third party one step checkout. There are tons of improvements such as: Automatic guest checkout, Prompts registered customers to log in, Order summary with product images, Receiving shipping rates once information is provided, Billing address not needed unless it's required by payment solution.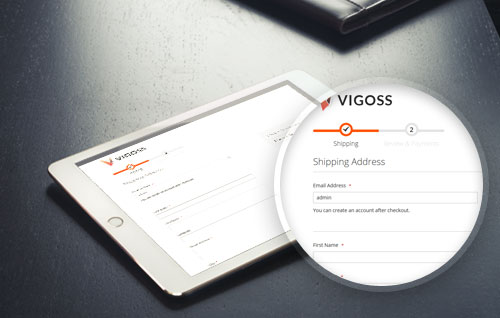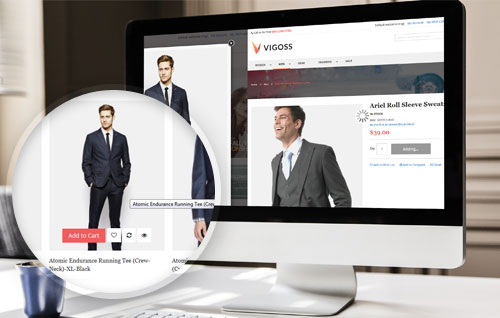 Ajax Cart & quickview
The product cart is developed for you to add/ remove product from the shopping cart effortlessly. With Quickview product, there is no need to visit product page for details, all necessary info will be displayed in the nice popup
Product carousel & Tab carousel
Product carousel is optimized for touch drag n drop. Hence no matter what devices your shoppers are using, they can drag/drop to find their favourite items fast and efficiently.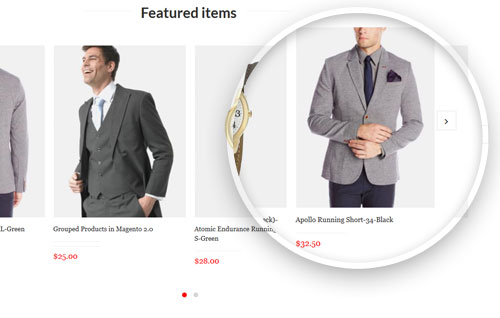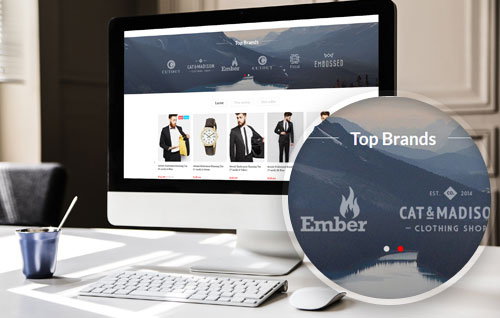 Top Brand list
Not only product, brand logo are also optimized for touch drag & drop with owl carousel.
Inherited from magento 2.0 blank theme & use Magento 2.0 UI
Thanks to being inherited from magento 2 blank theme and use magento 2.0 UI, Ves Vigoss not only run fast but it also looks amazing.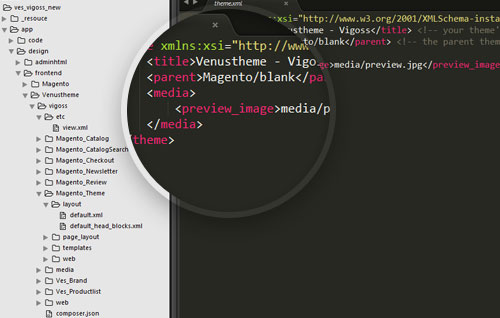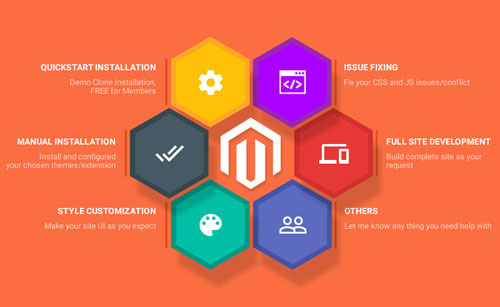 Dedicated Customization Services
Hire an expert in Magento 1x, Magento 2x Theme Development, Installation, Extensions & Custom Work, completed in 1 day, from as little as $55.
View Details
Enjoy Amazing Customer Experience With Us
What customer experiences you really want to get? happiness, sadness, joy, fear, interest, anger, or trust? Coming with us, you will get the most enjoyable and real fantastic customer experiences. Our dedicated support team always here to help if you have any issue.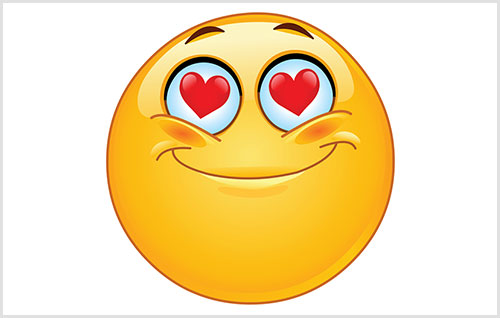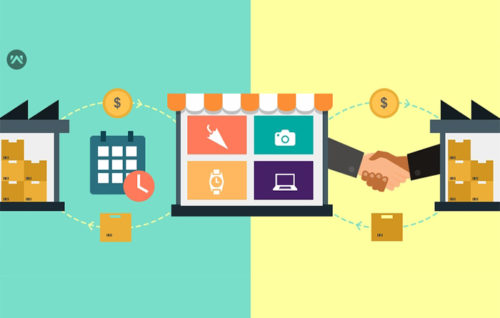 Compatible With Marketplace Extension
Ves Vigoss is compatible with LandOfCoder MultiVendor Marketplace and other most popular Magento extensions from #1 provider such as LandOfCoder.