You are interested in Magento 2 FAQ Extension?
We have a great news that FAQ Extension For Magento 2 is officially released.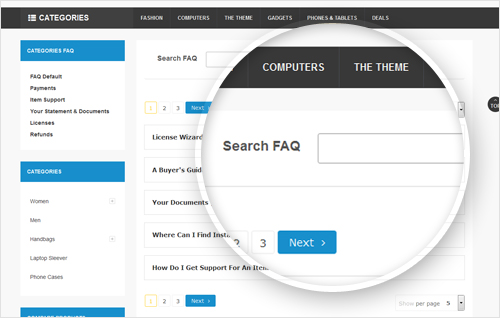 Powerful Search tool give exactly result( search both question and answer)
Our Magento FAQ extension comes with powerful search tool. It can be used for both question and answer searching. All what you need is to insert keyword. And then the result will come up with high accuracy.
View Video Guide →
Search Question & Answer by Categories
Beside Search Tool, your customer can submit question and search answers by categories. Admin can add unlimited categories on FAQ page easily without technical knowledge.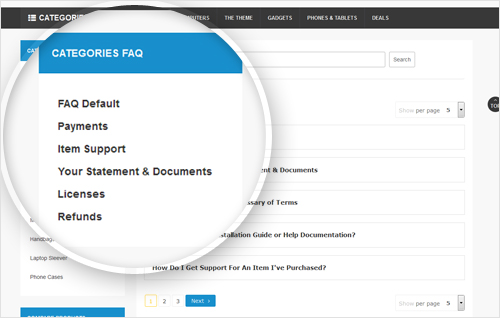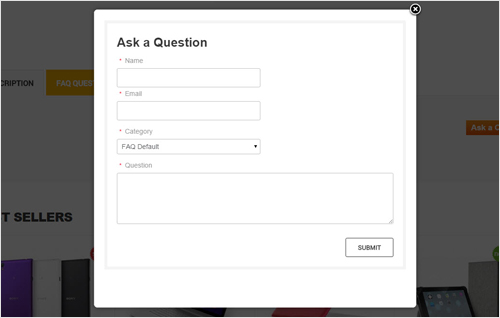 Add question easily with nice popup
Right after your customer click on " Add Question " button. A nice box will come up for them to add question and assign question to each categories. This magento product faq extension is designed for you to add and see FAQ right on each product detail page.
Beautiful & Customizable User Interface
Our magento FAQ extension bring you beautiful user interface. Besides, this is also easy to customize. The product magento FAQ extension support 4 layouts, different style and position, number shown.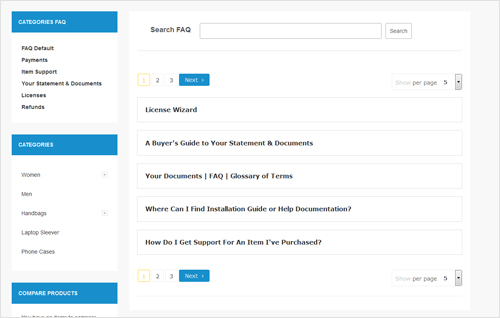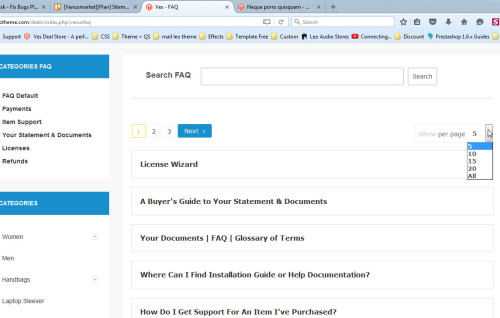 View all FAQ on single page
In front end customer can choose the number of questions shown per page. It could be 5, 10, 15, 20 or all questions per page.
The answers under each Question with Expand/ Collapse feature
Each question is attached it's answer. With Expand/Collapse feature, your customer can find the answer without any efforts.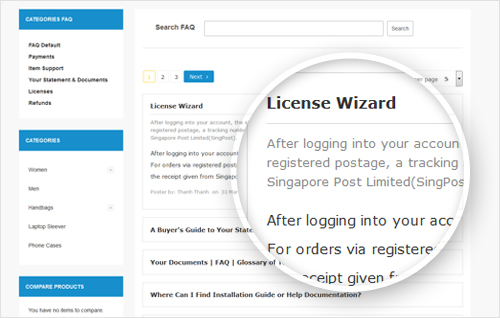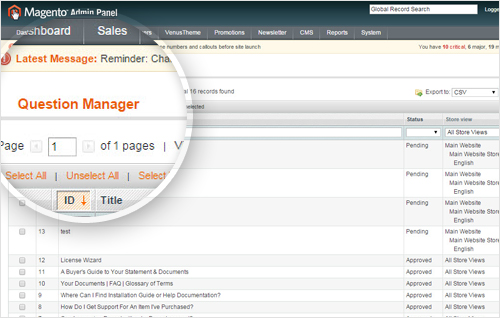 Easily manage Questions
With our Magento FAQ extension, you can easily manage each question. Admin can enable captcha, storeview, visibility
Easily manage categories
In the question manager section, you can easily manage each category. Admin can include the block FAQ category on sidebar, change name, url and layout design