Make your website more powerful, flexible and unique with our free customization service
Downloading a free theme does not mean you have done with the website building. Besides, you have to make a lot of change and install a wide range of extensions to make it more powerful and easy-used.
Understanding that, Venustheme now releases some free actions for Magento Customization Service as listed below. All thing you need is to purchase our magento customization services, and then enjoy the benefits they bring about. Let's take a look at the list below to get more information:
1. Change the logo
Go to " Header" in " Content" then change what you want.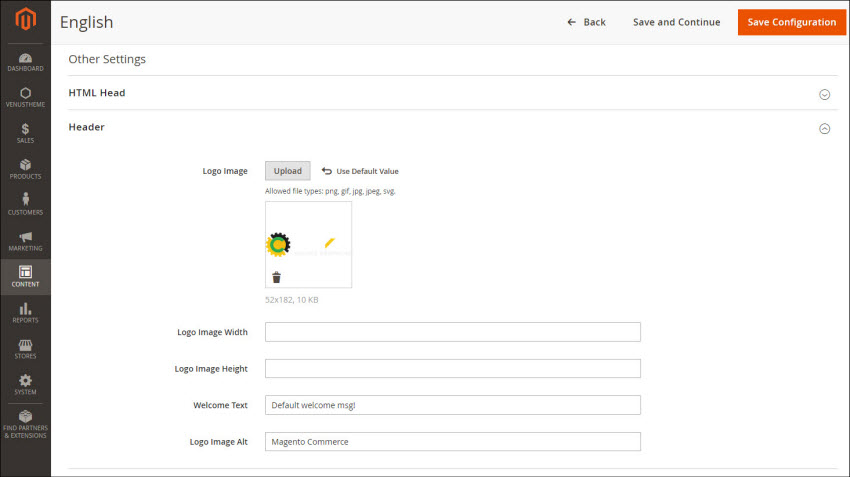 2. Change the width content
The width content is changed in " Maximum Page Width" and " Input Maximum Page Width":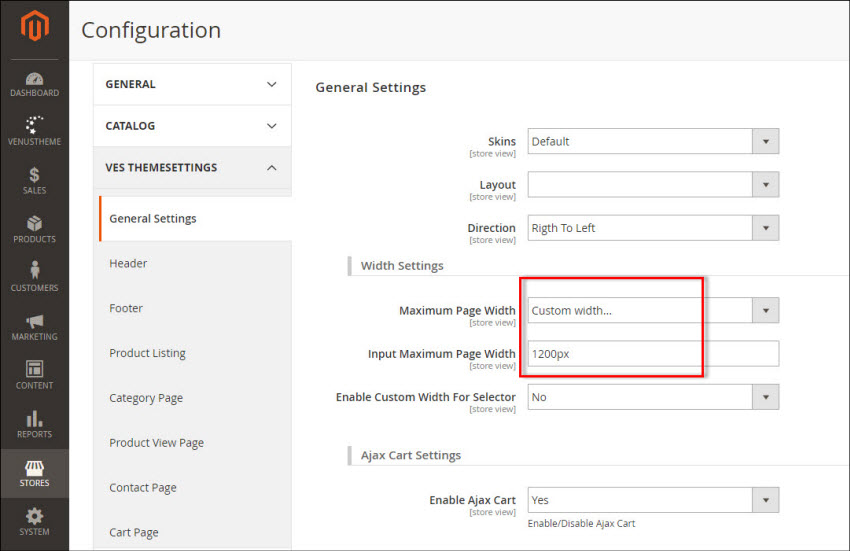 3. Change the skin color
In " store", choose " General Settings", then change the " skins"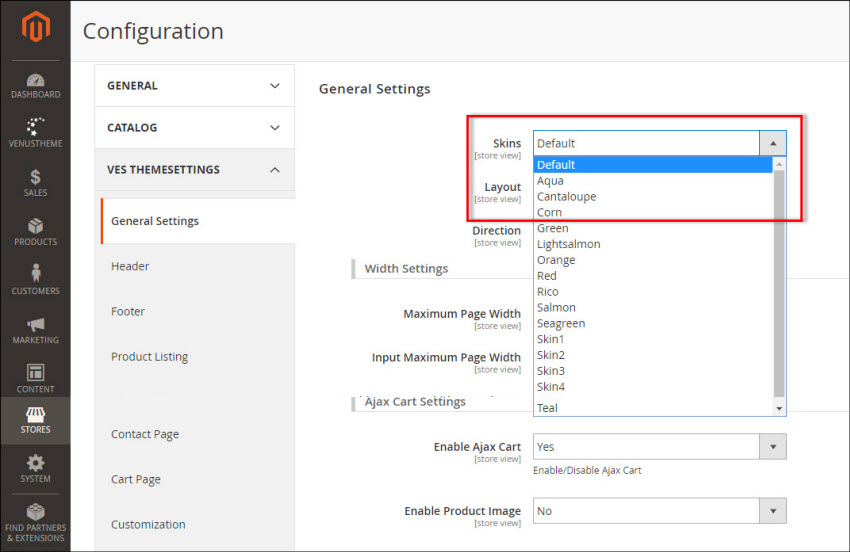 4. Edit position/zoom gallery image of detail page
Follow the picture below to edit position/ zoom gallery image.
5. Change Product Detail from Show Tab View into Accordion View
*For these changes or other minor modification on your website, all you need to do is contact us through:
1. Email: [email protected]
2. Facebook: https://www.facebook.com/venustheme/
3. Magento Customization Service: https://www.venustheme.com/magento-customization-service/
Currently, we are releasing a lot of free amazing Magento 2 Theme on Venustheme. And you can refer this list:
1. Ves Need: For beauty and health spa, glasses, bags and other product
2. Ves Kasitoo: For Furniture Store, Decorative store
3. Ves Fasony: For Men and Women Fashion store, bags and watches
4. Ves Vigoss: For Fashion & Apparel, Kitchen, Magento 2 Themes, Supermarket
5. Ves Yume: For Supermarket or Smaller Mart
6. Ves Shoppy Magento 1.9: ForFashionn & Apparel
7. Ves Bakerop Magento 1.9: For Food & Beverage, Free, Kitchen
8. Ves Furniture Magento 1.7: For furniture store, interior store, chair store, table store, bench shop
9. Ves Megastore Magento 1.7: For Computer, Mobile and Electronics Store
10. Ves Lingerie Magento 1.7: For bikini and other fashion & apparel shop
11. Ves Sport Magento 1.7: For all Sports goods